Shari is doing a very interesting series on her blog about writers who spent their lives as recluses. I asked her if she thought it was possibe to be a recluse or an introvert today and still be a writer. I find as an introvert, social media to be very difficult, but Shari's answer surprised me!
Enjoy! And Thank you Shari!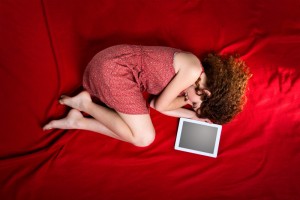 In olden days reclusive writers were very mysterious and romantic. Now, however, a writer who is also a recluse is viewed as a social misfit. I think we have to take into account that often the reason writers became recluses was because they were already famous and hounded by the media. If you're a best selling writer, you can own your eccentricities with a lot more grace than we novices can afford.
Is it possible to be a reclusive writer in modern times? I'd still say yes, but with caveats. No man is an island, but with today's social media spectrum it is easier than in former times. You can promote yourself through Facebook, Twitter, your own websites and blogs. It is possible to know people, even a great deal of them, without once meeting a person face to face. Sooner or later, though, in order to be a best selling author, there will be a need to talk to an actual person; say a book store owner or book seller, or even potential people who may buy your books at a book signing, if you're fortunate enough to have one of those. Rude, discourteous writers seldom make sales.
Here are some ways to be a writing recluse:
1. Frequent social media. Most writers prefer a written exchange over a verbal exchange, so use that to your advantage. Write your own blog. Comment on other writers' blogs. Promote yourself via Twitter and Facebook.
2. Submit online. In the beginning, I left a paper trail with every magazine publisher I felt inclined to submit to. I ran myself dry on copy ink and visited the post office clerks like they were family members. I wasted a lot of money and time this way. Now, I almost always submit online. Whether you want to publish a book, a nonfiction article or a story, there are many opportunities via the internet. Find your comfortable niche and start submitting frequently to the places you feel best represent your style.
3. Write under a pseudonym. If you want to be strictly anonymous, a fake name is a good way to go. The same can be said if you want to explore different avenues of writing. This can be good or bad. The good: No one knows who you are. The bad: No one knows who you are.
4. Write well, or even better write masterfully. As was stated before, you can afford your privacy if you have a few accolades, contracts and checks or Paypal money under your belt.
5. Have a second job. If you don't depend on your writing money, you have freedom to be selective. The problem with this solution is that a job often eats into your writing time or drains you of energy to write, so you have to be a more disciplined writer. Often times this turns your craft into a hobby instead of a job. This can also be helpful because there is less pressure to make sales since you already have an income.
My final questions is, do you really want to be a reclusive writer? I suspect that most of us who claim that term are recluses for one simple reason; we are not much in demand. We are actually cocooned butterflies just waiting to spread our wings.