Happy Monday!
It was a busy weekend for me. My husband and I formatted Rapunzel: Stay at Home Mom for Kindle, Nook and PDF. I've been pretty worried about getting the graphics to show up, but that ended up being no problem at all. If you decide to go into the self-publishing business, I highly recommend the formatting program Jutoh. It's a fair price, and for the grief I think it saves, actually a bargain.
When we published the novel under my pen name back in October, everything was frantic because of my insane deadline. We were formatting it a day before it was due to be published. This time we have the luxury of catching more mistakes and getting it just right before publication. There is still a little bit of insanity because Julie and I are also currently editing the next romance under my pen name. Skiing is a part of the romance and I told her soon she would be seeing Rapunzel swooping down the slopes with her hair streaming behind her.
Rapunzel, however, is not a romance. As is tradition with fairy tales, I've changed it to suit the times and am using it to exaggerate parenting issues today. Here's the blurb:
Shut away from the world as a child, Rapunzel is now obsessed with the safety of her own children. When she locks her kids in a castle tower, her husband decides it's time Rapunzel had a day off at Sleeping Beauty's Spa. But the path to the spa is perilous, culminating in a confrontation with her fairy witch mother. Should Rapunzel have stayed safe in the tower after all?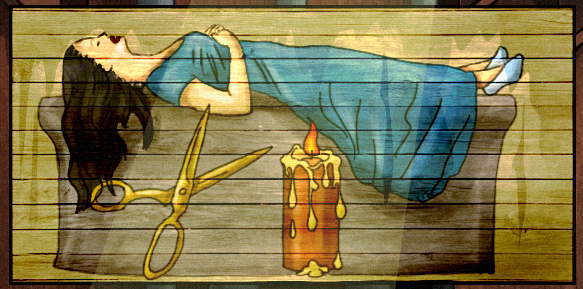 The countdown is on! Only twelve days until publication on January 31. I hope you're looking forward to it as much as I am!